Due to the COVID-19 pandemic, all physical club activities are on hold.
The March general meeting was cancelled. Details are yet to be finalised for April until the lockdown is lifted, but options include using a repeater, video meetings via internet, or a combination of both.
Contents of this page: 
Last update 23/01/20
Welcome to the New Plymouth Amateur Radio Club, Branch 27 of NZART – (New Zealand Association of Radio Transmitters).  We are a friendly bunch of people who have at least one thing in common – a love of radio.  Everything from communicating locally on VHF or UHF frequencies, or to the world on HF is covered.  Long talks with one person or competitions for the most contacts. Whether you prefer to use a microphone, computer, or the good old dots and dashes on the morse key, we do it all.
Our meetings start off with an interesting talk, an activity, or even something to build and take home.  Visitors welcome.
New members are always welcome, and we can arrange training and examinations to get you on the air.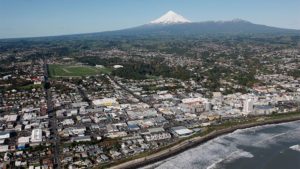 ---
---
***Temporary change of meeting venue.***
Due to scheduled construction work at TEMO from February 2020 until July 2020 or until further notice, all meetings will be held at 28 Young Street, New Plymouth.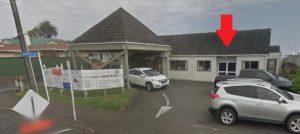 ---
Presentation to Pat ZL2PJ
On Saturday 29th February, an afternoon tea was held at Pat's home to present him with his Honourary Life Membership of Branch 27 NZART.  He received a certificate and a pin to wear.  Due to various reasons, it was not possible to make the presentation any earlier.  Congratulations, Pat.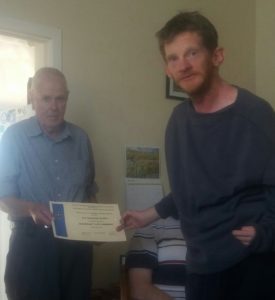 ---
---
Next General Meetings.
Due to the COVID-19 lockdown, we are unable to hold group  meetings.
The format for the April meeting has yet to be determined.  Mark Gooding, the NZART president, has said he will rebook his planned visit for another time when the pandemic alert is clear.
Past General Meetings | Upcoming General Meetings
---
If you have any interesting amateur radio related pictures, stories, QSL cards, etc. that could be included on this site, please email to  [email protected] 
---
Club Events.
Mini Ham Cram

–

Saturday 13th June
Prior to this event, members will have been working through the study material with the canditates.  The aim of the day is to pair the candidate with a knowledgeable person to work through topics that were found to be more difficult.  The exam will be provided in the afternoon.
Please let us know if you are working with a candidate, or if you are looking for someone to help you work through the study guide.
We ran a similar day last August which was quite successful.  The cost for the day  for candidates was $20 which included lunch.
---
Family get-together lunch

  – 

Saturday 4th July.
This has been booked at Colonel Malones in Stratford.  We would love to connect with members and their families who would not normally be involved with club events.  This is open to all Taranaki members.
Past Club Events | Upcoming Club Events
---
Video Amateur Radio – A 21st Century Hobby.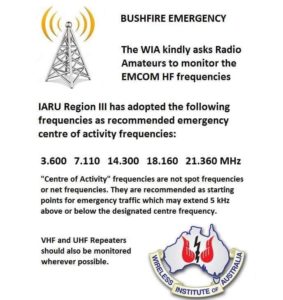 Counties Awards Net.
This 80m net is held every night at 9:00pm on 3.677 MHz.  Often the net controller takes no check-ins.  They have been big supporters of our Taranaki Award, so how about supporting them back.  If you are able to get on, go for it.