Contents of this page:
Last update 05/08/23
Welcome to the New Plymouth Amateur Radio Club, Branch 27 of NZART – (New Zealand Association of Radio Transmitters). We are a friendly bunch of people who have at least one thing in common – a love of radio. Everything from communicating locally on VHF or UHF frequencies, or to the world on HF is covered. Long talks with one person or competitions for the most contacts. Whether you prefer to use a microphone, computer, or the good old dots and dashes on the morse key, we do it all.
Our meetings start off with an interesting talk, an activity, or even something to build and take home. Visitors welcome.
New members are always welcome, and we can arrange training and examinations to get you on the air.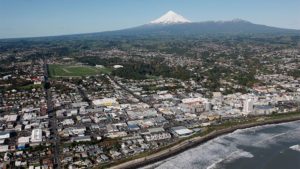 ---
---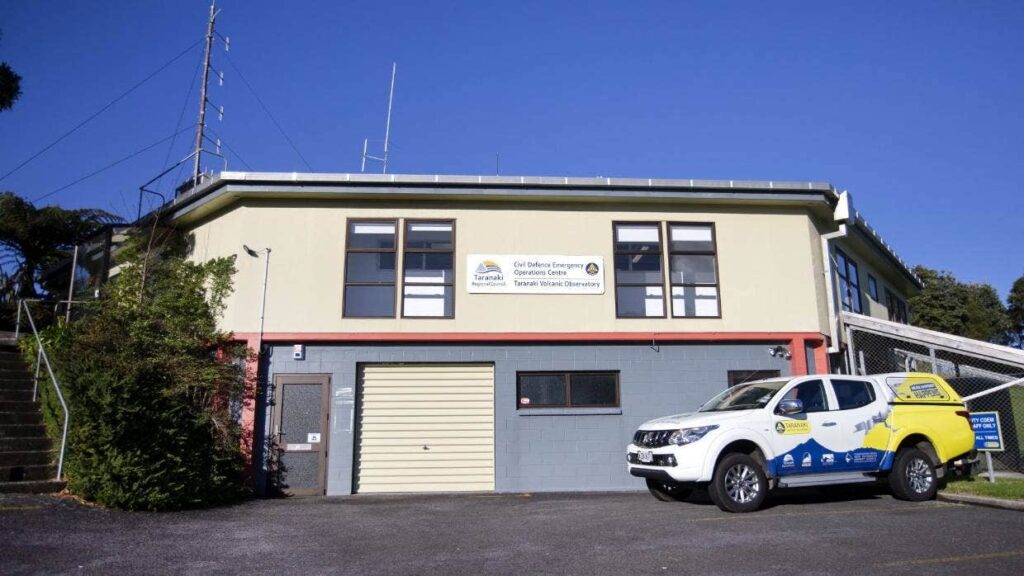 Note: In the 2021 upgrade, the TEMO building was made more accessible, including the addition of a wheelchair lift. If you require this to attend meetings, please let us know. We would be happy to help you.
---
Next General Meetings.
Tuesday, 19th September – 7:30pm at TEMO
Show and Tell Night. Tell us all about something you have recently made, repaired, bought, rediscovered, etc.
---
Tuesday, 17th October – 7:30pm at TEMO
VNA's and Oscilloscopes. A presentation on what can be shown on these pieces of equipment, and how to use them correctly.
---
Tuesday, 21st November – 7:30pm at TEMO
Topic for tonight yet to be determined.
---
Tuesday, 12 December – 7:30pm at TEMO
This meeting starts with the AGM reports and elections, and followed by a General Meeting. Supper to follow.
---
Past General Meetings | Upcoming General Meetings
---
If you have any interesting amateur radio related pictures, stories, QSL cards, etc. that could be included on this site, please email to [email protected]
---
Up-coming Events:
Junk Sale – Saturday 23rd September
This will be held on Saturday 23rd September at the Mangorei Hall. This is on the corner of SH3 and Kent Road opposite Lake Mangamahoe.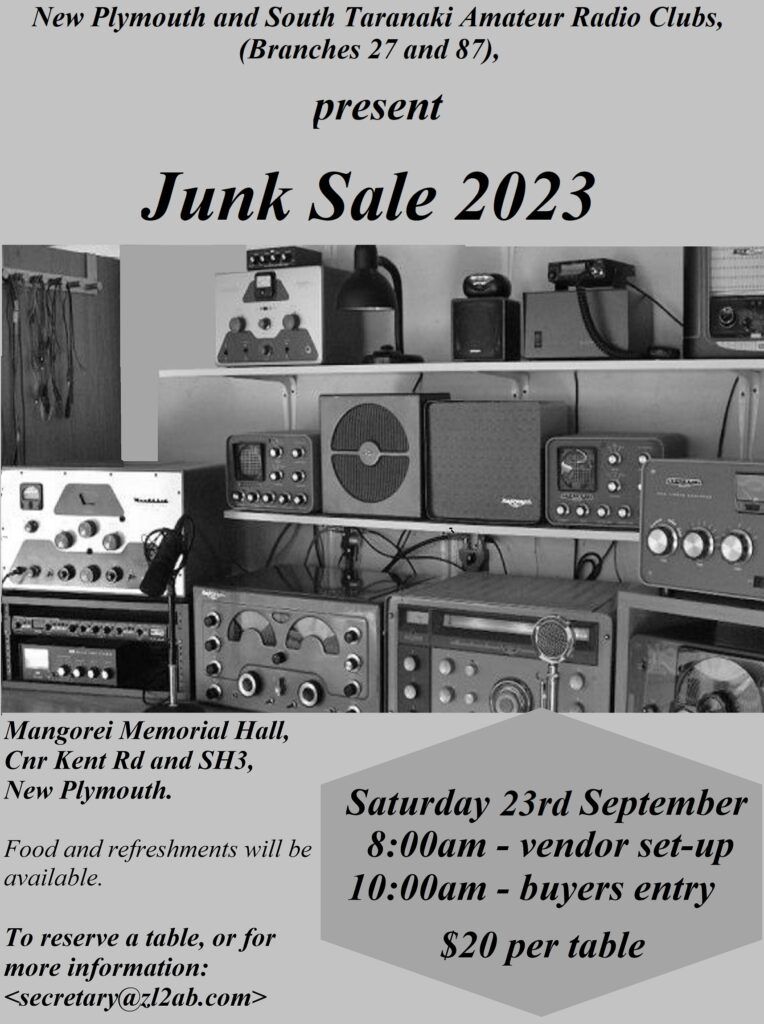 ---
Taranaki Award – Wednesday 27th Sep to Sunday 1st Oct
The Award this year will run from Wednesday 27th September to Sunday 1st October. Your certificate will be emailed to you for free, or a printed certificate can be mailed on request for $10. To achieve the award, make contact with amateurs located within the Taranaki boundaries to earn a minimum of 25 points. Each general contact is worth a point, 6 x club stations are worth 3 points, and the special award station, ZL6RFA, is a compulsory contact worth 5 points. Go to Taranaki Award 2023 page.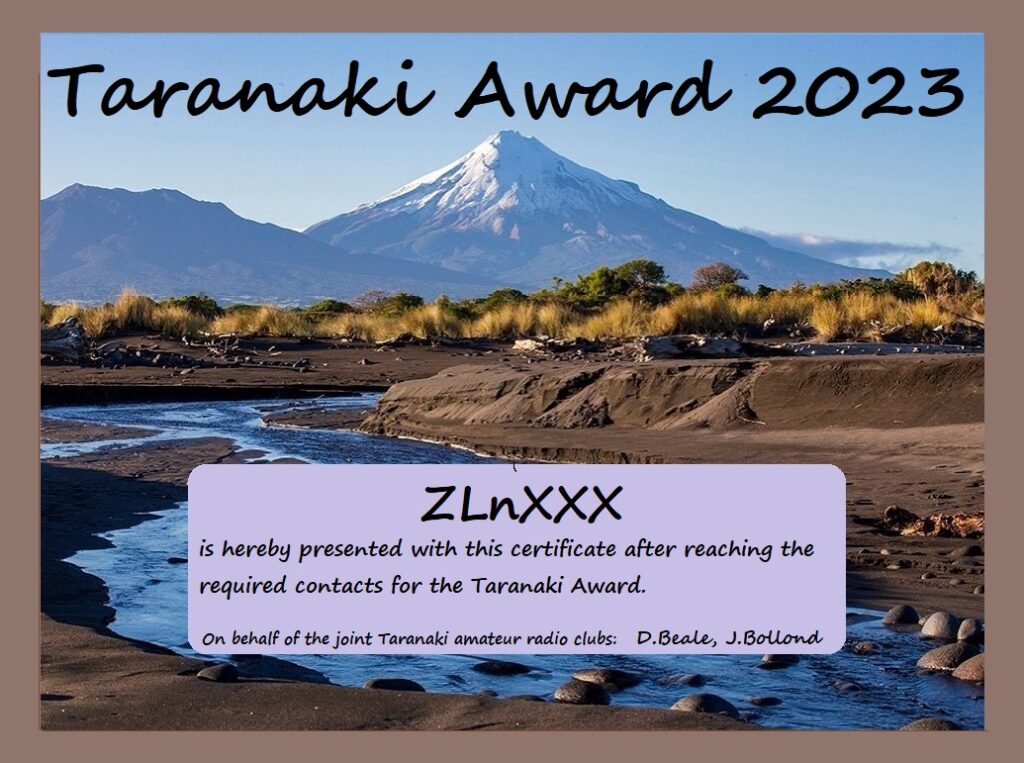 ---
International Lighthouse/Lightship Weekend
19th to 21st August
We are looking to re-activate the Cape Egmont Lighthouse in this event for the first time since 2018. It runs from 12:01 NZST on Saturday 19th to 12:00 NZST Monday 21st – a period of 48 hours. The club would not need to operate the full period, but pre-registration is required. This is not a contest, and there are no awards or prizes. For more information see <https://illw.net/>
---
Past Club Events | Upcoming Club Events
---