Contents of this page: 
Last update 23/01/20
Welcome to the New Plymouth Amateur Radio Club, Branch 27 of NZART – (New Zealand Association of Radio Transmitters).  We are a friendly bunch of people who have at least one thing in common – a love of radio.  Everything from communicating locally on VHF or UHF frequencies, or to the world on HF is covered.  Long talks with one person or competitions for the most contacts. Whether you prefer to use a microphone, computer, or the good old dots and dashes on the morse key, we do it all.
Our meetings start off with an interesting talk, an activity, or even something to build and take home.  Visitors welcome.
New members are always welcome, and we can arrange training and examinations to get you on the air.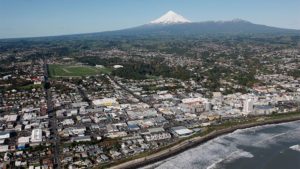 ---
---
***Temporary change of meeting venue.***
Due to scheduled construction work at TEMO from February 2020 until July 2020 or until further notice, all meetings will be held at 28 Young Street, New Plymouth.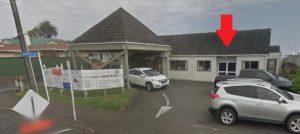 Next General Meetings.
All meetings start 7:30pm at Taranaki Disablities Information Center, 28 Young Street, New Plymouth.
February 18th

–

General Meeting.
The topic for this month will be our Field Day equipment, specifically the Icom IC-7300 and Kenwood TS-2000 transceivers.
March 17th –

 

General Meeting
This meeting will include a "Show and Tell" session.  Do you have something you have been working on?  Something interesting you recently acquired?  Here is your chance to tell us all about it.
April 21st

–

General Meeting
An evening with our NZART President, Mark Gooding.  Mark may be bringing regional councillor Richard Harkett.  This is certain to be an interest and informative evening so plan to be there.  An invitation has been sent to South Taranaki to join with us.
Past General Meetings | Upcoming General Meetings
---
If you have any interesting amateur radio related pictures, stories, QSL cards, etc. that could be included on this site, please email to  [email protected] 
---
Club Events.
Jock White Field Days
February 22nd – 23rd, 2020
Venue:  Onaero Bay Holiday Park
The Field Days event is more than a competition.  It can be a very social time for members of the club, and provide skills for radio operating in the field.  We set up a station for 80m and 40m, each having its own tent, antenna, radio, and batteries.  Staying over is not essential, but the event runs from 3pm Saturday to 3pm Sunday with a break between midnight and 6am.  Each period of operation is 30 minutes, usually alternating between SSB and CW.  Even if you came for one operating period, or just to say hello, we would love to see you there.  As this is only days after our next club meeting, feel free to email for further information or to express interest.
There will be a fee of $21 payable for each person who stays the night at the campground.  The committee has agreed to cover this cost for up to 10 members who are taking part.  Family members are welcome but at their own expense.
Our sites are across the bridge, and in the furthest corner along the beach front.
Urenui Trail Ride 
February 1 and 8
The first of the two days for this event went off well, with riders and checkpoint operators having a good time throughout.
Some photos of this first day are here.
We will need to provide communications between checkpoints and a base station near the start/finish area.  If you are able to help with this, please email [email protected].
---
National System Award.
Wellington VHF Group, Branch 74, are hosting the National System Award with the theme of Telephone Exchanges.  The award runs from 21st December 2019 until 9th February 2020.  Full rules and instructions can be found here.
Past Club Events | Upcoming Club Events
---
Video Amateur Radio – A 21st Century Hobby.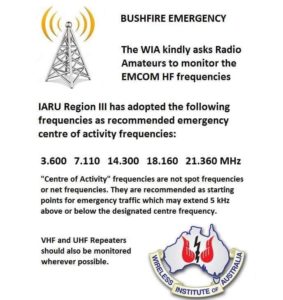 Counties Awards Net.
This 80m net is held every night at 9:00pm on 3.677 MHz.  Often the net controller takes no check-ins.  They have been big supporters of our Taranaki Award, so how about supporting them back.  If you are able to get on, go for it.