---
Welcome to the New Plymouth Amateur Radio Club, Branch 27 of NZART – (New Zealand Association of Radio Transmitters).  We are a friendly bunch of people who have at least one thing in common – a love of radio.  Everything from communicating locally on VHF or UHF frequencies, or to the world on HF is covered.  Long talks with one person or competitions for the most contacts. Whether you prefer to use a microphone, computer, or the good old dots and dashes on the morse key, we do it all.
Our meetings start off with an interesting talk, an activity, or even something to build and take home.  Visitors welcome.
New members are always welcome, and we can arrange training and examinations to get you on the air.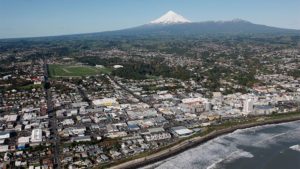 ---
---
Next General Meetings.
***Temporary change of meeting venue.***
Due to scheduled construction work at TEMO from February 2020 until July 2020 or until further notice, all meetings will be held at 28 Young Street, New Plymouth.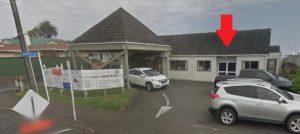 February 18th

–
General Meeting.
                                                               7:30pm at Taranaki Disabilities Information Centre,
                                                                28 Young Street, New Plymouth.
March 17th

–

General Meeting
Past General Meetings | Upcoming General Meetings
---
New Photos.
Some photos of the Foxhunt held on 19th November, 2019 were sent in by Chris, ZL4AV. Click here to go to photo page. 
At the Christmas BBQ lunch on 8th December, Bill ZL2AIB was presented with Honorary Life Membership of Branch 27.  For more from the day click here.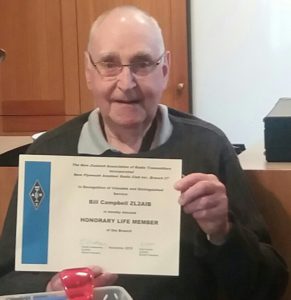 If you have any interesting amateur radio related pictures, stories, QSL cards, etc. that could be included on this site, please email to  [email protected] 
---
Club Events.
---
TARANAKI AWARD 2019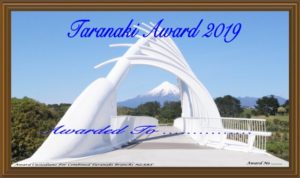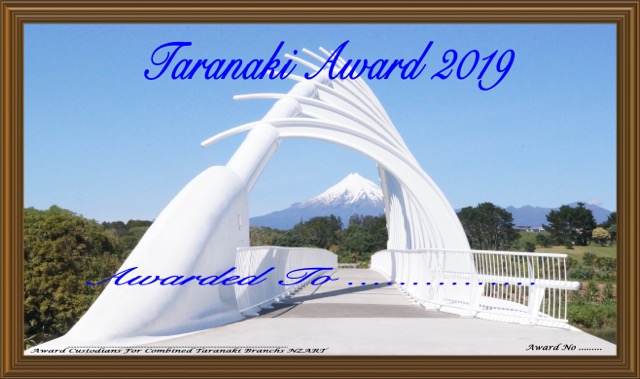 The Award has been completed for another year and certificates are being distributed.  2019 winners of  the Dan Wilkinson Memorial Contest are;
From Taranaki:  1st – Jonny ZL2JBK,  2nd – Ross ZL2RPW,  3rd – Doug ZL3DUG
Outside region    1st – David ZL1DK,  2nd – Don ZL2LDX, 3rd – Colin – ZL2FC
Many thanks to Colin ZL2AHY and Ngaire ZL2UJT for the work they have put into running the award over several years.  Both have asked to step down from this role, and from 2020 the event will be headed by Doug ZL3DUG and Jonny ZL2JBK.  Thanks also to those who operated club stations, those who ran the ZL Awards Net, and everyone who came on air to collect and hand out points.
(Please click to read full Award rules and information.)
Past Club Events | Upcoming Club Events
---