2 metre FM repeater – 147.200MHz (+600kHz offset), No Tone
*** As of November 2019, the 147.200MHz repeater is linked to 147.050 in South Taranaki, and to 146.900 in Wanganui.  The 690 repeater also has connection through Echolink so it can be accessed from around the world.
A working bee was recently held at the repeater site.  Ngaire writes:
"On Saturday 11th January we went up to the 720 repeater to do some repairs.  We set the deviation on the transmitter, checked power and SWR on the antenna.  The mould on the building was cleaned and sprayed in preparation for painting.  Bonded the frames of the solar panels ran an earth wire to the system earth stake.  Cleaned the nuts and bolts holding the base of the tower and measured up for the new aerial fittings.  Ran solar panel wiring into the hut via a conduit.
Greg ZL2BZH previously replaced the off-frequency transmitter with a Motorola transmitter."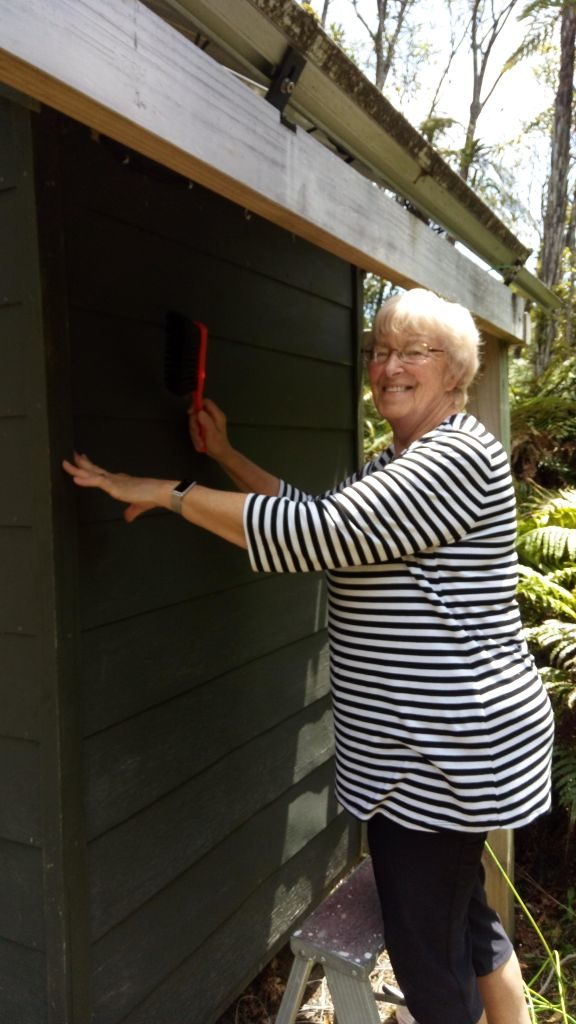 Ngaire ZL2UJT preparing walls for mould spraying & painting.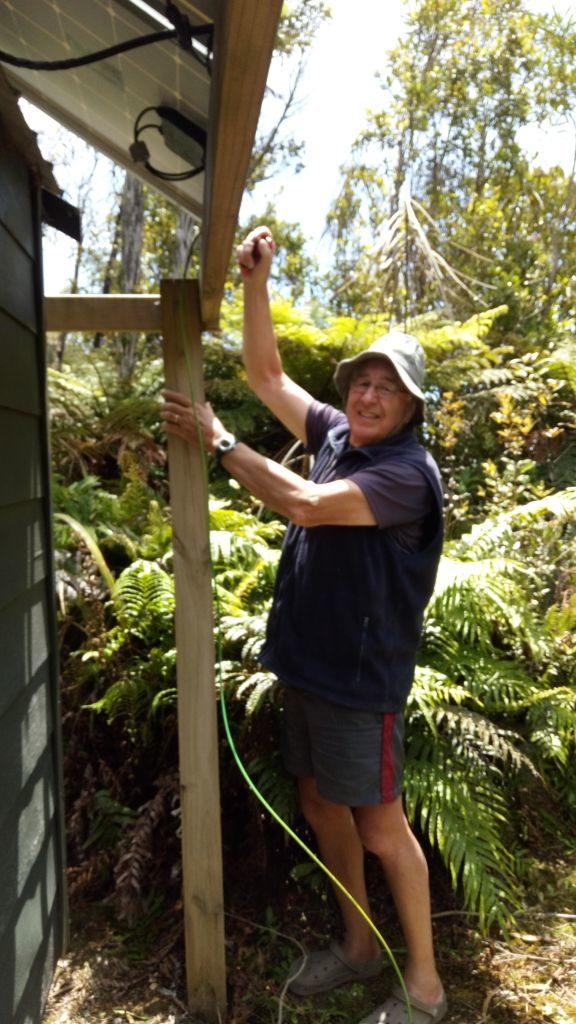 Graeme ZL2APV working on earth wire.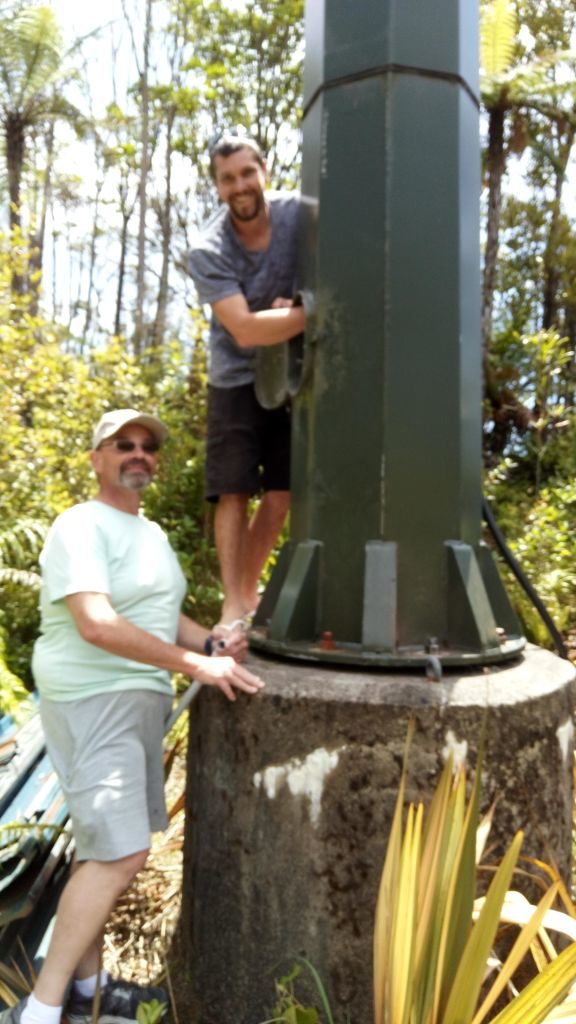 Greg ZL2BZH & Jono ZL2JBK working on tower base.
| | |
| --- | --- |
| | Greg ZL2BZH, Graeme ZL2APV, Ian ZL2IH & Frank ZL2BR watching crane remove the wind turbine |
|   |   |
| Graeme ZL2APV, Peter ZL2APJ, & Brett ZL2VZ working on foundations of shed | |
|   |   |
| Ngaire ZL2UJT, Pat ZL2PJ and Greg ZL2BZH working on construction and painting shed | Graeme ZL2APV & Pat ZL2PJ working on construction |
|   |   |
| | Brett ZL2VZ decked out in safety gear ready to climb the tower |
|   |   |
| | |
|   |   |