BRANCH 27 NEW PLYMOUTH AMATEUR RADIO INC. 2019
KORDIA NATIONAL SYSTEM AWARD
"ACTIVE NEW ZEALAND FIRE STATIONS"
Rules for the 2019 National System Award
New Plymouth Branch 27 thought it would be a unique opportunity to incorporate the running of the 2019 Kordia National System Award over May and June as we will be hosting the 2019 NZART Conference and Annual General Meeting.
The theme this year for the Kordia National System Award is "Active New Zealand Fire Stations" of which there are over 600 Nation wide.
This award is open to all amateur radio operators.
The award will run from 15th May 2019 through to the 23rd June 2019 on the National System and you are required to accumulate a minimum of 30 points.
The points system is as follows:
The compulsory station for the award is ZL2AB which will give you 5 points towards your total.
3 points for Rural Fire Stations
1 point for City/Town Stations
An amateur activating any fire station may claim the point(s) for the award after completing their first contact from that fire station. These point(s) can only be claimed once for each activated Fire Station.
Please note if travelling to any fire station to activate it you MUST NOT park or hinder any Emergency access or vehicles at all times.
A Rural Fire Station is defined by the list of all Fire Stations released by Fire Headquarters.
You are required to be in sight of an active fire station to be able to activate it.
An active fire station means it must hold at least one official fire appliance.
Any handheld radio, mobile rig or home stations are permitted to be used for the award.
Logs
Logs must be signed and include full name, call sign, address of operator, and show final score (points claimed). Please note the sender's email address in the message header will count as a signature.
Logs must be legible. No logs will be returned.
Electronic logs may be in cabrillo, spreadsheet (.xls, numeric .ods), document (.odt .doc .docx) or ADIF.
Decision of the contest manager will be final, and no correspondence will be entered into.
Log must include Date, Time, Call Sign, Name of Fire Station and Points claimed.
A summary page should be prepared showing Name, Call sign and Points claimed for each Certificate.
Both paper logs and electronic logs are welcome.
Electronic Logs to [email protected] or [email protected]
Paper Logs to be sent to:-
The Award Custodian
New Plymouth Amateur Radio Club
PO Box 799
New Plymouth 4310
There is a cost of $5.00 for the Award Certificate.
Payment for the Certificate can either be made to TSB account: 153942 0001086 00 using your call sign & NSA Award as the reference or make cheques out to New Plymouth Amateur Radio Club.
Copy of your log and fee of $5.00 to arrive before the 15 July 2019 please.
A copy of rules and associated documents for the 2019 Kordia National System Award will be on the zl2ab.com website from 20th April 2019.
HAVE FUN, BE SAFE AND ENJOY!!
AWARD EXTENDED FOR 1 EXTRA WEEK TILL THE 23 JUNE 2019
For any further questions please contact Craig ZL1RAC on [email protected] or Daniel on [email protected]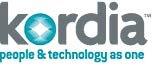 We have also add this url as a secondary check for hams it as a drop down menu with active fire stations in regions

http://www.111emergency.co.nz/